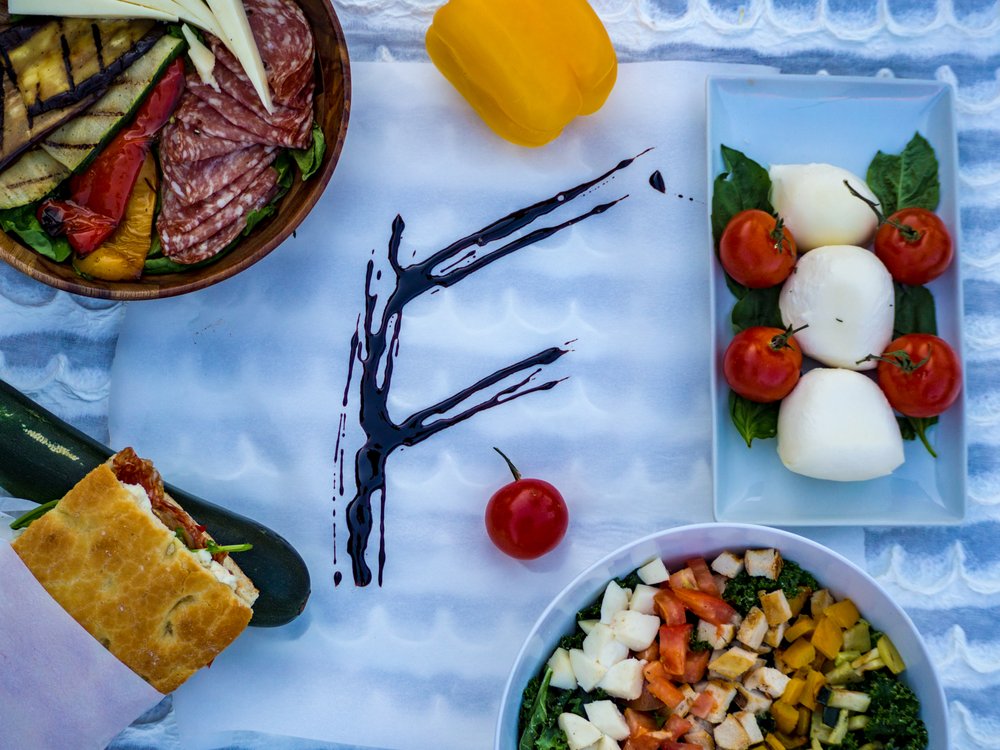 simple.
authentic.
homemade.
FLORENCE, ITALY IN CHICAGO
Florence, Italy is one of the best food cities in the world. The food of Florence focuses on simplicity and high-quality ingredients. This is most true when it comes to the street food of Florence. After living in Florence and falling in love with the street food, our family decided to bring the experience we fell in love with in Florence to Chicago. We offer Simple, Authentic, Homemade food every day.
Our unique homemade schiacciata bread is made fresh everyday and can only be found in Italy and at Firenze Italian Street Food. We use authentic meats and cheeses inspired by Italy and prepare our homemade roasted vegetables and sauces daily to create simple and delicious food. We hope that by trying our food we can transport you temporarily to the great culinary city of Florence, Italy.
FIRENZE CATERING
Bring a taste of Florence, Italy to your next work meeting!
WE CATER ALL AROUND CHICAGO!
TO PLACE AN ORDER PLEASE SUBMIT CATERING FORM BELOW OR CALL US AT 781.606.0112
Please place all catering orders at least 24 hours in advance.

How much should I order?

Sandwiches: We recommend anywhere from 1/2 - 1 full sandwich per person depending on the event, other food ordered and your budget.

Salads: Our salads are a great compliment to our sandwiches and feed a lot of people for the price. We recommend about 1 large salad for every 15-20 people when accompanied with sandwiches.

Chips/Drinks: Chips and drinks aren't necessary but can help round out the meal for your guests. In general, it can be nice to order 1 of each per person. If these don't fit into your budget, just let us know! We are generally happy to discount our chips and drinks by as much as 50% to help make your order more full and affordable!
All Sandwiches are served on our homemade, fresh-baked Schiacciata Bread
Large – Box of 20 sandwiches (40 Half Sandwiches)
Medium – Box of 10 sandwiches (20 Half Sandwiches)
($8.50 per sandwich)
1. Prosciutto Mozzarella – Prosciutto, Fresh Mozzarella, Arugula, Mushroom Truffle Cream Sauce, Balsamic Glaze, Olive Oil
2. Spicy – Spicy Soppressata, Honey Whipped Ricotta, Caramelized Onions, Arugula, Spicy Pepper Sauce I (Med) or II (hot)
3. Tuscan Turkey – Turkey, Pecorino, Tomato, Arugula, Basil Pesto*, Olive Oil, Cracked Black Pepper
4. Caprese – Fresh Mozzarella, Roasted Eggplant, Tomato, Basil Pesto*, Balsamic Glaze, Olive Oil
*Contains Nuts
Large - Serves 15-20 People
Medium - Serves 10-15 People
1. Roasted Vegetable Balsamic With Chicken (Lg. $55.00, Md. $30.00) Mixed Greens, Grilled Chicken, Shaved Parmesan, Roasted Zucchini, Roasted Pepper, Roasted Eggplant, Tomato, Basil Pesto*, Balsamic Dressing
2. Chicken Caesar Salad (Lg. $45.00, Md. $25.00)Mixed Greens, Grilled Chicken, Shaved Parmesan, Croutons, Caesar Dressing
3. Caprese Salad (Lg. $29.00) Fresh Mozzarella, Tomato, Basil Pesto*
*Contains Nuts
Chips ($2.00) – Sea Salt, BBQ, Jalepeno, Sea Salt and Vinegar
Italian Soda ($3.00) – Grapefruit, Blood Orange, Lemon
Other Drinks ($1.50) – La Croix, Coke, Diet Coke, Water
Ready to order?
Please fill out the inquiry form and we will get back to you within 1-2 business days to respond to your message or confirm your order. If your order needs immediate attention, please email us at catering@firenzestreetfood.com or call us at (781)-606-0112. Thank you!
Contact Us
For general or job inquiries, please submit the form below. We will get back to you within 1-2 business days.
Hours
M-F 10:30a - 7:00p
Sa 10:30a - 5:15p
Su Closed
Location
131 N Clinton St
Chicago, IL 60661